Do You Need a VPN for Porn? (Yes, You Do – Here's Why)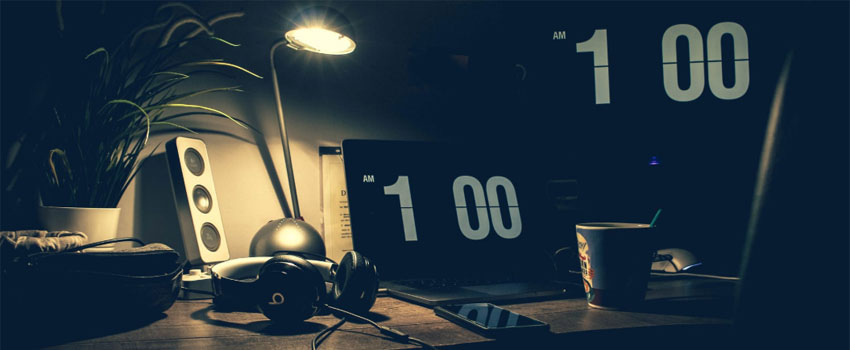 You can use a VPN for tons of stuff, but let's be honest – at one point or another, you probably asked yourself: "Can I also use a VPN for porn?"
There's no shame in asking that. We all watch porn – it's pretty much a universal pastime by now. And it's only natural you'd wonder if a helpful tool like a VPN can improve the experience.
Anyway, the answer is yes, you can (and should) definitely use a VPN when browsing porn sites.
4 Reasons You Need to Use a VPN for Porn
Here's exactly why you should start using a VPN every time you access a porn website:
1. VPNs Help You Unblock Porn
Not all countries embrace porn like the rest of the world. In many places, pornographic content is actually illegal, so governments use firewalls to block access to such websites. Here are just a few examples of countries that do that:
And the list goes on and on. Plus, those kinds of blocks can affect both people who live there and tourists.
Sometimes, you might even have to deal with geo-blocks. That doesn't happen often with porn websites, true, but it's still a risk. A good example of that is how xHamster started restricting access to the platform to users with a North Carolina IP address.
Whether you agree with their reasons or not is not important. What matters is that you wouldn't have been able to access the platform because of political-driven boycotts.
In other "less extreme" situations, you might not have to put up with complete blocks, but you'll still deal with inconveniences.
Take the UK, for example. By 2020, the government will likely force porn websites to redirect users with a UK IP address to a landing page with no explicit content. Once you end up on the page, you'll only be able to access the videos you want when you manage to successfully verify your age (basically prove you're over 18 years old).
Sure, it doesn't seem like a huge hassle, but let's be honest – it'll get annoying the 10th time when you need to do it. Not to mention the age verification process can violate your privacy depending on the method the website uses (like having you upload a copy of your birth certificate, for instance).
How does a VPN help with all that?
Pretty simple – the service hides your IP address, basically making your geo-location invisible. So, firewalls and geo-restrictions can no longer control what you get to do on the web.
For instance, if you're in South Korea and want to watch some porn, you can bypass the government's block by connecting to a Japan-based VPN server.
2. A VPN Protects Your Privacy
When you watch porn, you might think it's just you and your screen, but that's not how things work.
In reality, there are other people who are taking part in your "me time" – your ISP, advertisers, cybercriminals, government surveillance agencies, and the porn websites themselves.
So, you've basically got eyes on you while you … take care of business, so to speak.
Some might say that's kinky, but that's only when it involves consent. ISPs and government agencies aren't going to ask if you're okay with them taking a look at the most recent video you watched on Pornhub.
So What's the Risk Then?
Well, here's a quick overview:
It's pretty well-known that government agencies (like the NSA and the GCHQ) spy on online users' porn habits whenever they monitor their traffic. For now, it's unclear whether or not porn websites share data with surveillance agencies, but we wouldn't put it past them.
Any porn website you access will know your real IP address. It might not seem like much, but that tidbit of info tells them a lot about you – what city and country you live in, what your ZIP code is, and who your ISP is.
Porn websites might "accidentally" leak your data to third parties – like advertisers and web analytics providers. 93% of them do it, and given who they're sharing that data with, it's obvious they're doing it for money.
Your ISP can monitor your traffic to see which porn websites you access the most. They can then sell that data to advertisers, allowing them to spam you with "personalized" porn ads.
Some porn websites might claim they don't track your activity, but that doesn't matter since Google and Facebook do that instead. In fact, many sites have dozens of third party trackers on their platforms.
Privacy Policies on porn sites are hard-to-understand on purpose. Pornhub's Privacy Policy, for example, uses big words, small fonts, and an annoying white on black background. But if you put up with that, you'll see they record a lot of info – IP addresses, cookies, the time of the visit, the user's software/hardware. They then match users' data with their activities – like what videos they watch and how long they watch them for.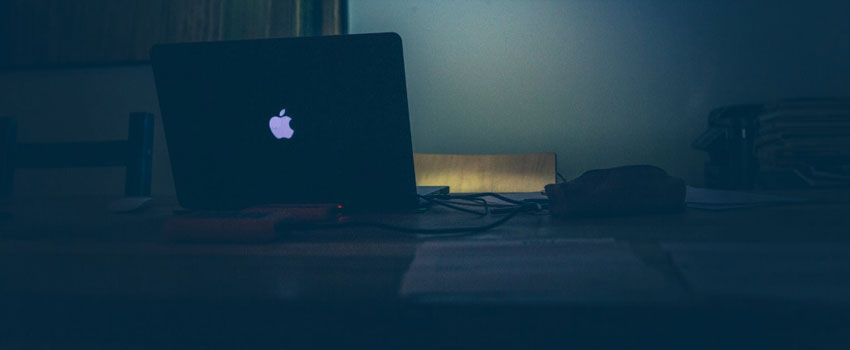 If you ever use public WiFi to watch porn (hey, we're not judging), cybercriminals could monitor your traffic and intercept data packets to steal personal information from you. They can do that because most public WiFi networks don't use any encryption.
How Does a VPN Help?
It encrypts all your Internet traffic and data, for starters. So, even if your ISP or a hacker would try to monitor what you do on the web, they'd just see a string of gibberish. At most, they'd think you're connecting to a random HTTPS website.
Also, VPNs hide your IP address, so porn sites can't log them and use them to find your geo-location.
True, a VPN can't exactly help you hide your activity on porn websites, but at least it can prevent platforms from matching it to your IP address.
3. VPNs Prevent Bandwidth Throttling
Bandwidth throttling is when your ISP intentionally slows down your online speeds because you use up "too much data" on specific online activities. They claim they do it to lower network congestion, but they also do it because it keeps them from having to buy expensive storage equipment.
Understandable, but still not fair for you. In the end, your ISP violates your privacy by snooping on your traffic, and offers you a sub-par experience by throttling your speeds when you access specific porn websites.
The good news is that using a VPN for porn will prevent any form of throttling. Your ISP won't know what websites you connect to because the service encrypts your traffic, so they won't be able to lower your speeds because they don't know what you spend the data on.
4. VPNs Prevent Hotels From Kicking You Off the WiFi
Some people have complained on online forums about getting kicked off hotel WiFi for using it to access porn. Hotels don't exactly say they do that, but when you're instantly disconnected because you accessed Pornhub, it's pretty obvious.
Plus, if a hotel chain as huge as Hilton said they will remove adult content from their rooms, it's safe to assume others might do the same.
But since a VPN hides your Internet traffic, the network admin can't see you're accessing porn websites using hotel WiFi. So, they can't disconnect you from it.
What's more, if the hotel WiFi uses a firewall to block porn sites, a VPN can help you bypass it by hiding your IP address.
How to Unblock Porn With a VPN
It's easier than you might think.
All you need to do is pick a VPN provider, download and install their VPN app, run it, and connect to a VPN server in the country where the content you want is available.
That's all there is to it. Once you do all of that, you can start surfing porn to your heart's content. Nobody will be able to stop you or keep tabs on what you're doing.
Extra Safety Tip – Use Antivirus/Antimalware Protection
Besides using a VPN for porn, it's also a good idea to have antivirus/antimalware software installed on your device.
Why?
Because cybercriminals have started focusing on porn users, with some of them successfully using ransomware to hack millions of users.

And VPNs can't keep you safe from viruses and malware. They can protect against cybercriminals' attempts at monitoring your traffic, yes, but they can't secure your device.
Does Incognito Mode Help With Porn?
It's a good idea to use Incognito Mode when you want to browse porn because it can hide your web browsing history from other people who use the same device as you. So, it's a useful hack if you have to share a computer with your roommates or the rest of your family.
However, Incognito Mode won't offer you better privacy like a VPN does. It can only erase your browsing history – it doesn't encrypt your traffic or hide your IP address.
Because of that, your ISP, government surveillance agencies, cybercriminals, and advertisers can still track your porn surfing habits even if you use Incognito Mode.
Overall, it's much better to use it alongside a VPN.
Will Using a VPN for Porn Slow Down Speeds?
That depends.
It might happen because VPNs will always interfere with your speeds at some point. The level of encryption, the distance between you and the server, how strong your CPU is, the provider's routing algorithms, and other factors can contribute to that.
On the other hand, if you're lucky, have a decent device, and get good ISP speeds, you might not even notice any drop in speed.
Overall, if you want to make sure you get optimal speeds, do the following:
Pick a server that's physically close to your country.
Use lightweight VPN protocols like IKEv2, L2TP/IPSec, and SoftEther. If you want to use OpenVPN, use it over UDP instead of TCP.
If possible, try using a wired connection since it might offer slightly better speeds than a wireless one.
Need a Good VPN for Porn?
CactusVPN has got you covered.
We offer access to high-speed servers with unlimited bandwidth, and we provide military-grade encryption to secure all your traffic. Plus, we don't keep any logs to make sure you get even more privacy.

Also, we offer a Kill Switch. So even if your VPN connection were to go down, your ISP still wouldn't see what you're looking at until the VPN is up and running again.
Oh, and we offer cross-platform compatible apps. So you can watch porn anywhere you want.
Special Deal! Get CactusVPN for $3.5/mo!
And once you do become a CactusVPN customer, we'll still have your back with a 30-day money-back guarantee.
Conclusion – VPN and Porn Go Hand in Hand
Everybody watches porn, but not everyone can enjoy it the same way. Some people have to unblock it first, while others are worried someone is snooping on their private time – which is totally a mood-killer to be honest.
Luckily, using a VPN for porn solves those problems. The service can hide your IP address and encrypt your traffic, making sure everything you do online stays just between you and your screen.