How to Get BBC iPlayer Abroad (3 Options)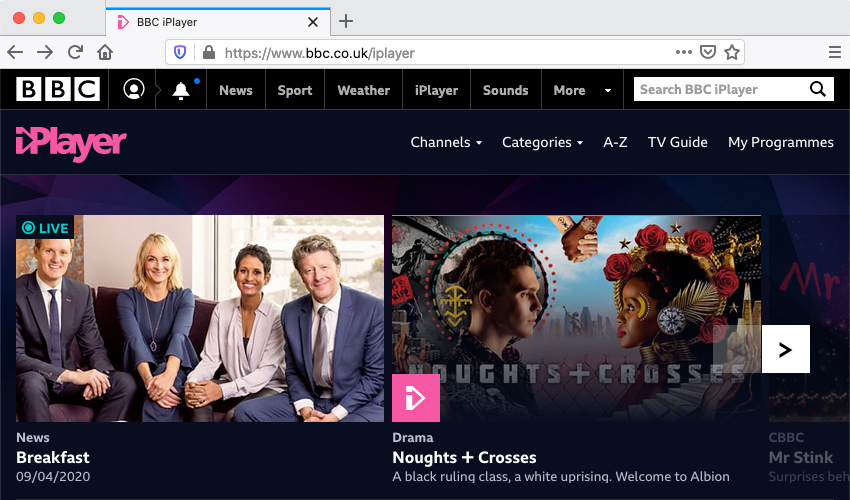 Bummed out you can't watch your favorite shows because you can't get BBC iPlayer abroad?
No problem – here's a quick guide that will show you how to easily unblock it.
Can I Watch BBC iPlayer Abroad?
That's gonna be a no. BBC iPlayer uses geo-restrictions to keep you from accessing its content if you're not in the UK. If you try to do that, you'll just get a quick error message.
Why does it pop up? Because the BBC has to geo-block its iPlayer content. They mostly do it because they need to comply with rights agreements.
But they also need to respect the UK TV license tax which funds BBC content. If they were to make the content available worldwide, it'd mean other people get to enjoy the shows and movies for free while UK citizens have to pay for it.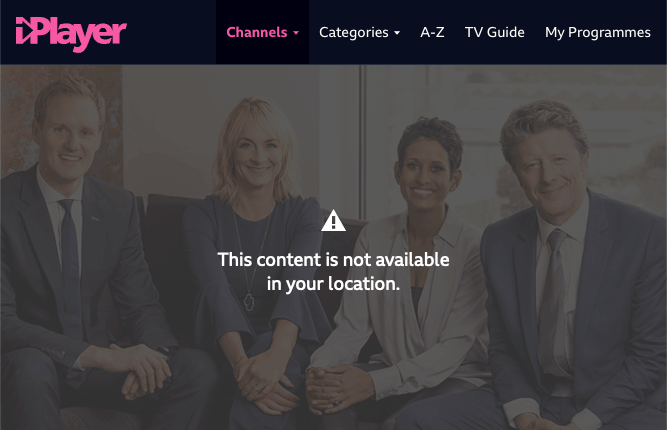 That's understandable, but it's not really fair for people in the UK who travel or work abroad, though. You pay for that content, and can't watch it.
True, you can download BBC iPlayer content in the UK and watch it abroad, but let's face it – that's not very convenient.
And while people outside the UK still have access to stuff like BBC News, BBC Sports, and BBC Sounds, some of the content on those platforms is still only available in the UK.
So yea, all in all things don't look too good.
How to Watch BBC iPlayer Abroad
No need to be upset since there are ways you can get BBC iPlayer abroad. The secret is hiding your geo-location since that's what the BBC uses to restrict your access to their content.
And the good news is that it's not a complicated process. You actually have three simple options to do that:
1. Bypass Restrictions With a VPN
VPNs are online services that hide your geo-location by giving you a new IP address. Don't forget – your IP address tells websites what geographical region you are from. So, hiding it is a smart way to bypass geo-restrictions.
In this case, all you'd need to do is use a VPN server in the UK. Once you connect to BBC iPlayer, you shouldn't get any errors anymore since the site will think you are physically located in the UK.
2. Unblock BBC iPlayer Abroad With a Smart DNS
A Smart DNS is an online service that gives you quick access to geo-blocked websites like BBC iPlayer. Here's how it can help you start watching BBC iPlayer abroad right now:
First, it hides your real DNS address, which can actually leak your geo-location.
Next, it intercepts the connection requests you send to BBC iPlayer. Once it does that, it replaces any data that leaks your geo-location with new information that points to a location in the UK.
Lastly, it routes your traffic through different proxy servers in the UK.
3. Get Access With a Proxy Server
If neither of those previous options sound appealing, you can always try your luck with a proxy server. It acts as a middleman between you and BBC iPlayer. Basically, it intercepts your connection requests, and forwards them to the site on your behalf.
While doing that, the proxy also hides your IP address like a VPN. Obviously, you'll need to use a proxy server in the UK to watch BBC iPlayer outside UK.
What's the Best Way to Get BBC iPlayer Abroad?
If you have a hard time deciding, here is an overview of the main pros and cons for each service:
VPNs
Smart DNS
Pros
Doesn't use encryption, meaning you can enjoy your original ISP speeds with no slowdown.
Get instant access to BBC iPlayer and other unblocked sites.
Content providers are less likely to try to block Smart DNS services.
Cons
No encryption also means it can't prevent bandwidth throttling.
Doesn't hide your IP address, so you can't bypass firewalls.
Proxy
Pros
Hides your IP address, letting you bypass geo-blocks and firewalls.
Can save webpages on its local cache, delivering faster load speeds.
Cons
Content saved on the local cache can often be outdated.
Offers poor encryption compared to VPNs.
If you're still not sure which service to use, here's an idea – why not use them all together? Like getting a solution that offers you access to all of them simultaneously (like CactusVPN, for instance).
CactusVPN – The Easy Way to Unblock BBC iPlayer Abroad
With our all-in-one platform, you get everything you need!
For starters, we have a VPN with high-speed servers and unlimited bandwidth + military-grade encryption.
Also, we offer a Smart DNS that lets you instantly unblock BBC iPlayer. And if you ever get bored of it, there are 310+ other websites to have fun with.
As for proxy features, all our VPN servers double as proxies. And you can use them at no extra cost.
Special Deal! Get CactusVPN for $3.16/mo!
And once you do become a CactusVPN customer, we'll still have your back with a 30-day money-back guarantee.
The Bottom Line
You can watch a ton of great content on BBC iPlayer. You just have to be in the UK. Otherwise, you'll deal with geo-blocks.
Luckily, there's a way to get BBC iPlayer abroad. Just use a VPN, Smart DNS, or proxy. Or, better yet, use a service that gives you access to all of them.