How to Use a VPN to Unblock Snapchat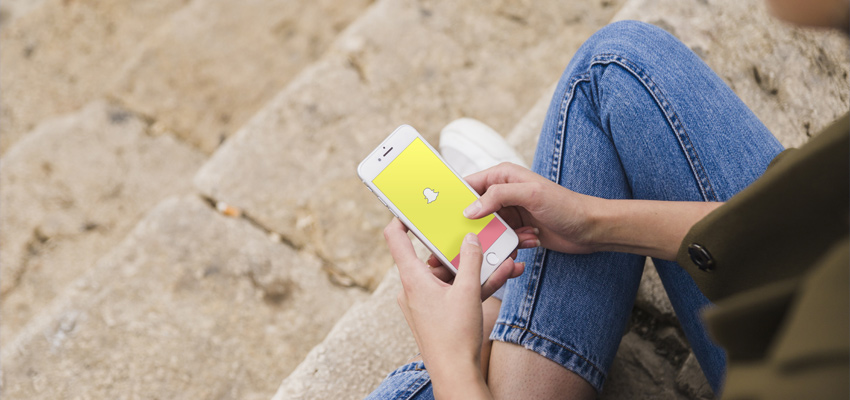 With around 186 million users each day, Snapchat is definitely one of the most popular apps out there. It's easy to use, free to use, and makes it simple to connect with tons of people worldwide. Unfortunately, not everyone can freely access and use the app due to firewall restrictions. No need to worry, though – here's how to use a VPN to unblock Snapchat with ease.
Why Do You Need a VPN to Unblock Snapchat?
The app isn't geo-blocked, after all – you can download it for free and install it anywhere in the world since the developer and publisher haven't enforced any restrictions.
That's true, but here's the thing – Snapchat devs might not censor their own application in certain countries, but some governments can do that for them. Basically, it doesn't matter if the app is available worldwide. If a specific country's government decides to block it, you won't be able to use the application in said country.
"That hasn't happened yet, though, right?"
While there aren't any news articles talking only about Snapchat getting blocked in various countries, there are places in the world where social media services and platforms have been blocked, or continue to be blocked to this day:
Whether you live in any of those countries, plan to visit them, or are just passing through, there's always a chance you might not be able to use Snapchat all of a sudden if the government decides to block it.
Government Censorship Isn't the Only Problem
Even if you are in a country where you don't need to worry about the government abusively using firewalls to prevent you from using Snapchat, you're still not out of the woods yet.
How come?
Well, it's pretty simple. If you're at work or school, there's a big chance you won't be able to use Snapchat – and many other websites and online services, for that matter. Why? Because the network administrator might have to abide by company/learning institution policies, which might require them to block traffic to and from platforms like Snapchat.
Yep, that pretty much means that you won't be able to Snaps or text messages to your friends even if you're taking a break from studying, or if you're on your lunch break.
Here's How You Can Use a VPN to Unblock Snapchat
The best way to unblock Snapchat if it's censored by the government of the country you are in is to run a VPN connection. All you need to do is connect to a VPN server in a country where Snapchat isn't blocked (like the US, UK, or any country in Europe – ideally a country that's geographically close to you), and you're good to go.
Your real IP address will be hidden, so the government's restrictions won't prevent you from using Snapchat since they won't be able to target you.
As for getting Snapchat unblocked at school or work, a VPN will also help you achieve that by hiding your IP address. That way, the network's firewall rules will no longer apply to you, and you'll be able to use Snapchat to your heart's content.
Need a Good VPN to Unblock Snapchat?
CactusVPN has you covered. We offer high-speed servers, unlimited bandwidth, and powerful encryption. Plus, if you want to use a VPN on more devices, you'll be happy to know we have user-friendly apps for the most popular platforms, and that you can use our service on as many devices as you want with just one subscription.
Special Deal! Get CactusVPN for $3.5/mo!
And once you do become a CactusVPN customer, we'll still have your back with a 30-day money-back guarantee.
Why Else Do You Need to Use a VPN for Snapchat?
"Okay, so what if I don't need to worry about not having access to Snapchat? Why should I use a VPN then?"
Well, to protect your privacy, mostly. While Snapchat already uses end-to-end encryption to secure your data, it never hurts to have an extra layer of security – especially on public WiFi, which is vulnerable to cyber attacks. Plus, if a VPN encrypts your traffic, advertisers won't be able to target you with annoying Snapchat-related ads, and no cybercriminals will be able to monitor your traffic to see when you're using the app.
Also, with a VPN, you'll make sure your ISP won't throttle your bandwidth if you happen to use "too much data" with Snapchat. If you're not familiar with that concept, it's when ISPs intentionally lower user connection speeds if they exceed their data limit. ISPs often do that to improve their services and fight network congestion, but it's also a tactic they use to strong-arm users into purchasing pricier subscriptions or data plans.
Luckily, with a VPN, your ISP can't see what online services you're using, or what websites you're browsing. So, they won't be able to throttle your bandwidth for using it on Snapchat since they won't see you're doing that.
"Can I Use a Free VPN?"
You could use one – after all, you only need to just unblock Snapchat, and nothing else, so where's the harm in that, right?
Well, the problem is that a free VPN isn't guaranteed to help you unblock the services you want to access. If you try to use a free VPN to unblock Snapchat, you might not manage to do it because the service that's offered can be highly unstable. That means your connection can drop at random intervals. And no, you won't get any customer support if that happens. The service is free, so they can't afford it, remember?
Plus, you might have to deal with highly crowded servers, meaning you'll only get very slow online speeds. Not to mention all the other risks associated with using free VPNs:
Potential malware infections.
Having your bandwidth hijacked and sold.
Having your data sold to third-party advertisers.
Not getting any form of encryption.
Being spammed with tons of ads.
Do You Really Need a VPN to Unblock Snapchat? Can't You Use a Proxy?
Yes, a proxy server can also help you unblock Snapchat since it hides your IP address by acting as a middleman between you and the web. However, you should know that:
Proxies don't usually offer the same level of security as VPNs.
Many proxy servers (especially the free ones) tend to often be overcrowded.
Proxy services might not help you unblock applications 100% of the time since they're mostly used to unblock websites. So, you might be successful in unblocking the Snapchat web app, but you might have trouble being able to use the mobile app itself.
Ideally, you should use a VPN to unblock Snapchat from a provider whose servers also double as proxy servers. This way, you get the best of both worlds for the same price – not to mention the proxy service you get will at least be reliable.
To Sum It All Up
Even though Snapchat is available worldwide for free, that doesn't mean you'll actually be able to use the service whenever and wherever you want. For instance, in countries like China, Iran, or Russia, you might have limited or no access to the application because the governments censor it. Also, at work or school, your network administrator might block access to the app to make sure you don't "slack off."
Luckily, you can bypass those issues by using a VPN – an online service that hides your IP address, and encrypts your online traffic. Since your IP address is masked, no firewall will be able to keep you from using Snapchat – no matter where you are in the world.
Even if you have access to the app, you should still use a VPN to add an extra layer of security on public WiFi, protect your privacy, and prevent your ISP from throttling your bandwidth if you happen to use Snapchat "too much."
Just make sure you avoid free VPNs since they are not reliable. As for proxy servers, they can help, but they're not guaranteed to help you unblock the app – just the website. Overall, it's best to pick a VPN provider that offers both VPN and proxy services. If you're looking for one, we've got you covered.