How to Watch NBC in UK With Ease Today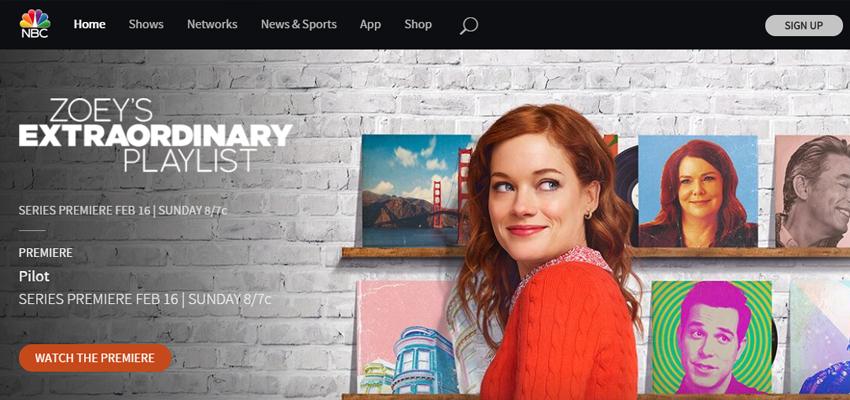 Need to learn how to watch NBC in the UK?
We've got you covered. We know how annoying restrictions can be when they keep you from your favorite content.
So keep reading to find out how to watch NBC in UK with as little effort as possible, and why you need to do that in the first place.
Why Can't You Watch NBC in the UK? (Or Anywhere Else)
Whether you live in the UK or are an American traveling through the country, you won't be able to watch anything you want on NBC's platform.
If you actually try to access certain content on NBC, you'll just get a message similar to this: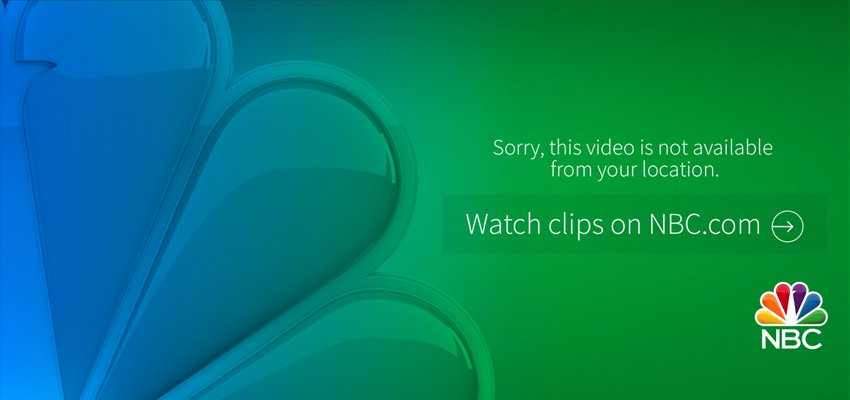 Why does that happen?
Because NBC uses geo-restrictions – content control technology that allows them to restrict your access to certain content if the website detects you're from a blacklisted region (basically, anywhere that's not the US).
How to Watch NBC in UK (3 Simple Solutions)
Don't worry – you don't need to actually move to the US to start enjoying NBC content. All you need to do is see which one of these options gives you the best experience:
1. Use a VPN Service
A VPN is an online service that hides your IP address to help you get around geo-blocks. After all, your real IP address reveals data about you, like:
What country you live in.
What city you live in.
Who your ISP is.
And what your ZIP code is.
So, NBC can easily see if you're from the US or not.
But with a VPN, you simply pick a VPN server (one in the US in this case), connect to it, and it will replace your IP address with its own address. From then on, whenever you connect to a website, it'll think you live in the US.
That's not all, though – a VPN also encrypts your Internet traffic, making it completely unreadable. That way, your ISP can't analyze data packets to see if you're binging NBC (or any other content).
Why does that matter?
Because if you use up too much data watching NBC, your ISP can just throttle your bandwidth – essentially slow down your speeds to "combat network congestion."
2. Give a Smart DNS a Shot
A Smart DNS is an online service that uses a combination of DNS servers and proxy servers to help you bypass geo-restrictions.
Basically, the service will replace your real DNS address with the address of its own DNS server. It will also use proxy servers located around the world to route your traffic.
In this case, the Smart DNS would use a server in the US.
Besides that, a Smart DNS will intercept your connection requests to NBC's website too. Once it does that, it replaces any data that might leak your UK geo-location with new information that makes it seem like you're actually in the US.
3. Try a Proxy Server
Proxies are servers that act as intermediaries between you and the Internet. You send a connection request to NBC to the proxy, the server intercepts it, and then forwards it to the website on your behalf.
When it does that, it hides your IP address too – just like a VPN. So using a US proxy server is what you need to do to start unblocking NBC.
What's more, if the proxy server already saved NBC web pages on its local cache, it'll return the content you request faster.
Services Roundup – What's the Easiest Way to Watch NBC Sports in UK?
To be honest, we can't really offer you a direct answer. All the services we discussed have their fair share of benefits and drawbacks. It's up to you to decide which one offers you the best experience.
But to make it simple for you to do that, we've put together this quick comparison:
VPN Services
Advantages
Strong encryption offers you top-notch privacy.
Prevents bandwidth throttling.
Helps you bypass firewalls + hide your activity from network admins.
VPN servers can double as proxies, but with better functionality.
Smart DNS
Advantages
Doesn't use any encryption, so you get to enjoy original ISP speeds.
Offers you instant access to pre-unblocked websites.
Disadvantages
Doesn't hide your IP address, so you can't bypass firewalls at work/school that block NBC.
No encryption means your ISP can throttle your bandwidth.
Proxy
Advantages
Local caching can result in quicker load times.
Can bypass firewalls.
Disadvantages
Local caching can also deliver content that is outdated.
Proxy encryption isn't as good as VPN encryption.
Proxy servers are often overcrowded.
Can You Get NBC in the UK? Yes – Just Use CactusVPN
We offer an all-in-one service – VPN, Smart DNS, and proxy!
Our VPN comes with unlimited bandwidth and high-speed servers. Also, you can use speedy and secure protocols like IKEv2 and SoftEther.
And all our VPN servers double as proxy servers which you can use free of charge.
As for our Smart DNS, it can help you unblock 300+ websites alongside NBC.
How to watch NBC live in UK with CactusVPN, though?
It's very simple – just pick a subscription plan, install our user-friendly apps (which work on tons of platforms), and start binging all the content you want.
Special Deal! Get CactusVPN for $3.2/mo!
And once you do become a CactusVPN customer, we'll still have your back with a 30-day money-back guarantee.
How to Watch NBC in the UK – The Bottom Line
NBC has tons of amazing content, but you can only enjoy it in the US – a huge bummer if you're an expat living in the UK, a US citizen vacationing there, or just someone who is in the UK and loves American entertainment and sports.
Luckily, there's no difficult secret to how to watch NBC in UK. Just unblock it with a VPN, proxy, or Smart DNS. If you're not sure which one to use, just pick a provider that has them all.