Speak Your Mind Freely With a VPN for Twitter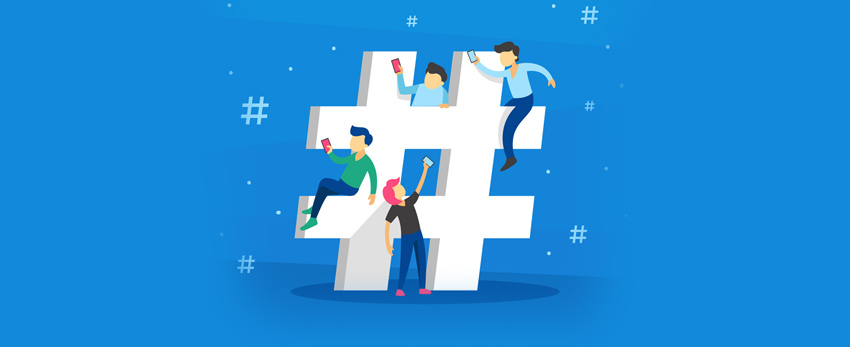 Around 326 million people use Twitter every month to let the world know what they're thinking. There's no doubt that this is one of the most popular social media platforms in the world.
There's just one problem – not everyone can freely access and use the platform. If you're among the people dealing with restrictions, here's how to bypass them with a VPN for Twitter.
Why Do You Actually Need a VPN for Twitter?
1. Governments Like to Censor the Platform
Twitter might not impose restrictions on who can access the service worldwide, but governments can easily do that if they want. With some simple firewall restrictions, governments can order national ISPs to block access to Twitter country-wide – either indefinitely or for a short period of time.
"Okay but that doesn't happen too often, right?"
It actually happens in many countries around the world. Here are just some examples of places where Twitter has been blocked temporarily, or continues to be blocked to this day:
Unfortunately, that's not all. It seems that Twitter content/access has been censored/blocked in places like Israel, France, Russia, South Korea, and India too.
So, whether you live in any of those countries, or you just plan on traveling through them in the near future, you're going to have to put up with potential restrictions that might prevent you from using Twitter freely.
2. Your Workplace and School Like to Block Twitter
Sadly, even if you live in a country where you don't need to worry about the government cutting off your access to Twitter, you might still have to put up with annoying firewalls if you're at work or school.
Why? Because the network admins might be required to ban Twitter on the local network. Apparently, it can "distract" employees and students – even though they might only use it when they're on their breaks.
That's understandable in certain cases, yes, but it's hardly fair if you're a productive employee or diligent student.
3. Twitter Content Can Be Geo-Blocked
Wait, what?
Yep – few people realize this, but even though Twitter itself isn't geo-blocked, a lot of the content present on the platform can be geo-restricted. Twitter can actually withhold Tweets and accounts from people in certain countries to comply with copyright and legal requests.
So, if you ever come across a message like "The Tweet from @username has been withheld in your country in response to a legal demand" or "@username's account has been withheld in your country in response to a legal demand," now you know why.
How to Use a Twitter VPN Service
The whole process is very simple. All you need to do is subscribe to a VPN provider, download and install their client on your device, and connect to a VPN server. Yep – that's all. From then on, your IP address will be hidden, and you'll be able to bypass any restrictions.
Here's a hint – if you are dealing with workplace/school firewalls, try connecting to a VPN server that's located in your own country if possible. That way, you'll get better speeds while using the service. If that's not an option, choose the server in the country that's closest to you.
Need a Good VPN for Twitter?
CactusVPN has you covered. We offer high-speed servers, unlimited bandwidth, and powerful encryption. Plus, if you want to use a VPN on more devices, you'll be happy to know we have user-friendly apps for the most popular platforms, and that you can use our service on as many devices as you want with just one subscription.
Special Deal! Get CactusVPN for $3.5/mo!
And once you do become a CactusVPN customer, we'll still have your back with a 30-day money-back guarantee.
Can You Use a Free VPN?
Looking to save some money? That's understandable. Well, you can use a free VPN service to get Twitter unblocked at school, work, or while traveling, though you should be aware that you're going to have to deal with a lot of potential risks and drawbacks, like:
Having your bandwidth stolen, and sold as part of a botnet.
Exposing your device to malware infections.
Having your personal info sold to third-party advertisers.
Being constantly bombarded with ads when using the service.
And that's not all. Some free VPN providers might advertise false VPN server locations. Also, the servers can easily get overcrowded, resulting in slow speeds – which will only be further aggravated by the bandwidth caps some free VPN providers enforce.
Oh, and if you ever encounter any issues, you'll basically be on your own since free VPN providers can't really afford to offer round-the-clock support. They're free to use, remember?
So, you're better off with a paid VPN service instead. Don't worry, though – they don't need to be expensive. Some of the best services only cost as much as you'd pay for a burger each month!
Any Other Reasons to Use a VPN for Twitter?
Of course – there's more to using a VPN than just getting Twitter unblocked abroad, at school, or at work. If you use a VPN service while connected to your Twitter account, you'll also get to enjoy the following perks:
Increased Privacy
Twitter is a media giant, after all, so it's hardly surprising that it doesn't respect your privacy. The platform has been found to endanger user privacy many times. In 2015, trillions of Tweets were apparently sold to data miners, and in 2018, it seems that many of the company's profits were made off of selling user data. With a VPN, that's no longer a problem since the service encrypts some of the data you share with the platform.
Protection from Relevant Ads
Given how little Twitter respects user privacy, it's not hard to imagine they'd be willing to share user data with third-party advertisers. Not to mention advertisers can already keep tabs on your interactions with Twitter. If you use a VPN, however, you might lower the amount of "relevant" Twitter ads you might get bombarded with on the Internet.
Better Data Security
While Twitter does offer decent encryption, it can't really protect all your traffic when you're using unsecured WiFi, for instance. And if you don't take any measures (like using a VPN to encrypt your traffic), any hacker could eavesdrop on your Twitter habits.
No More Bandwidth Throttling
Some ISPs love to throttle user bandwidth if they're caught using "too much data" on Twitter. While they might do that to alleviate network congestion, they can also do it to pressure you into buying pricier data plans. Luckily, with a VPN for Twitter, that's no longer a concern since your ISP won't be able to see what you do on the Internet.
Guaranteed Freedom of Speech
Unfortunately, Twitter is no longer the haven for free speech it used to be. Nowadays, it's easy to get your account suspended for holding the "wrong" political opinion, just making a harmless joke, or if you get mass reported by Internet trolls. Besides tagging your device and email address, Twitter will also tag your IP address when suspending your account. Fortunately, you can bypass that issue by using a VPN to create a new account since your real IP address will be completely hidden.
"Can I unblock Twitter With a Proxy?"
Yes, you can do that too. If you connect to a proxy server, you'll hide your IP address as well. All connection requests you'll send to Twitter's website or through a firewall will seem like they're coming from the proxy server, not your device.
Plus, if you're lucky enough, a proxy server might offer you speedy access to Twitter's website if it's archived on the server's local cache.
However, there are some drawbacks to only using a proxy server to access Twitter:
Not all proxy services are reliable. Many of them feature unstable connections due to overcrowding.
Proxy servers aren't that secure since they don't offer the same level of encryption like VPN services do.
Proxies aren't really designed to unblock Twitter apps – just websites. We're not saying you won't be able to unblock the mobile apps with a proxy server at all, but it's something worth keeping in mind.
Considering all those issues, it's best if you use a VPN service that features proxy servers too. That way, you get the best of both worlds, and you've always got a backup plan in case one of the services no longer meets your needs.
Conclusion
Twitter is a great platform to connect with other people, and share your opinions. It's just a shame that many online users have to put up with annoying restrictions when trying to use Twitter, such as:
Governments blocking access to the platform.
School and workplace firewalls blocking Twitter.
Twitter content and accounts being geo-blocked for legal reasons.
Hardly fair, right?
Well, the good news is that you can easily bypass all those issues with a VPN for Twitter. Just run it, connect to a server, and you're good to go! Plus, besides getting Twitter unblocked at school, work, or abroad, a VPN would also secure your data and privacy, keep your bandwidth from being throttled, protect your from annoying Twitter-related ads, and help you avoid Twitter's IP bans.
But make sure you use a paid VPN service – free VPNs can expose you to all sorts of risks, and might not offer you a smooth experience. Proxy servers are decent options, but you're better off using a VPN service whose servers double as proxies. Why? Because regular proxy servers might be overcrowded, and might not be able to unblock Twitter apps for you.