How to Watch Hulu Outside Us Territories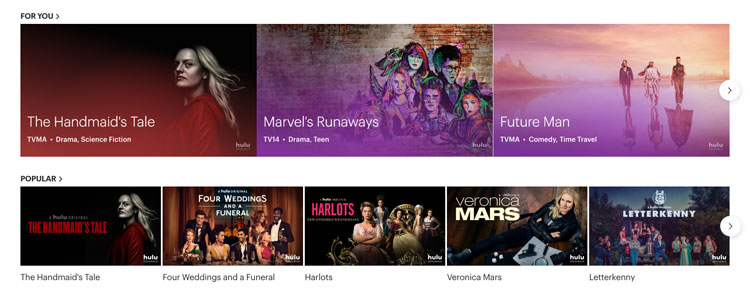 Hulu is a great on-demand video platform. It's very easy to use, offers Live TV, and amazing exclusive shows like "The Handmaid's Tale," "Future Man," "Castle Rock," and "Horror Holidays."
Too bad you can't enjoy all of that without getting Hulu unblocked outside the US. That's the only place where the platform works, after all.
Don't worry, though – we'll show you how to watch Hulu outside US regions with ease in this article.
Does Hulu Work Outside the US?
Unfortunately, no. To watch content on Hulu, you need to be in the US. According to Hulu's own FAQ sections, they mostly intend to serve the members of a single US household per subscription.
You might be able to get some access if you're in a US military base – emphasis on "might," though, since you're still likely to deal with some restrictions even then.
And yes – even if you live in the US and have a Hulu account, you'll lose all access the moment you go abroad on vacation.
There is Hulu Japan, but trying to watch content there is pretty pointless if you don't know Japanese. Plus, you won't get the same content Hulu US offers.
Hulu can easily prevent you from connecting to their website, watching content on their platforms, or signing up for an account or free trial by analyzing your IP address. Since it reveals your geo-location, the website knows whether or not you're from a whitelisted or blacklisted location.
How to Watch Hulu Outside US Borders – 3 Options
You don't have to be a scientist to realize you need to hide your real geo-location if you ever want to bypass Hulu's annoying geo-restrictions.
We know that sounds overwhelming and very complex, but it really isn't.
In fact, you've got three very simple ways to get Hulu unblocked outside the US:
1. Start Watching Hulu Outside US With a VPN
VPN stands for Virtual Private Network, and it's an online service you can use to quickly hide your IP address.
All you need to do is download and install the VPN client, run it, and connect to a VPN server in the US. Once you do that, the server will automatically replace your real IP address with its own IP address.
So, whenever you use Hulu, the platform will think you're actually sending connection requests from the US.
On top of that, a VPN will encrypt your traffic, so you won't have to worry about your ISP throttling your bandwidth if you binge Hulu too much.
2. Use a Smart DNS to Access Hulu Outside US Territories
Smart DNS services do a similar thing like VPNs – they hide your geo-location. However, a Smart DNS doesn't mask your IP address. Instead, it hides your DNS address by replacing it with the address of a dedicated DNS server.
Once that is done, the service will route all your traffic through the server. The Smart DNS provider will also use proxy servers located in specific regions to unblock content for you.
So, in this case, the provider would use a proxy server in the US.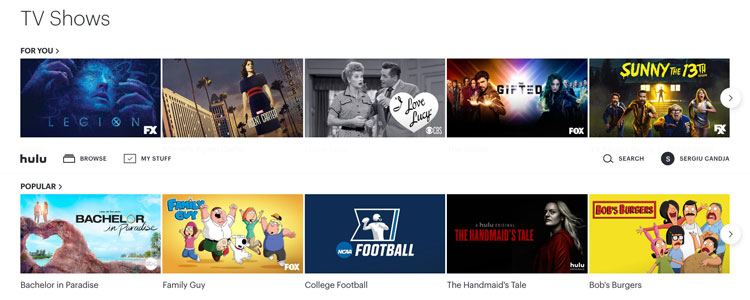 Besides all that, a Smart DNS will also intercept your connection requests to Hulu's website. When it does that, the service replaces any data that can leak your real geo-location with new information that points to a location in the US.
One of the reasons many people like to use Smart DNS services is the lack of encryption. Because of that, you can basically unblock geo-restricted content while enjoying your original ISP speeds.
3. Connect to a Proxy Server to Unblock Hulu
Proxy servers are pretty similar to VPNs, but they use weaker encryption.
However, if you're only looking to bypass geo-restrictions, proxy servers can be a good choice. You just need to connect to a US-based proxy server, and you're all set – Hulu's website will think you live in the country.
What's more, if a proxy server archives Hulu pages on its local cache, it can deliver them faster to you, resulting in lower loading times.
Which Service Works Best?
That's up to you to decide. All services have their pros and cons:
VPNs protect your privacy and unblock content, but can sometimes slow down your speeds because of the encryption they use.
Smart DNS services offer unrestricted speeds and access to content, but don't secure your online traffic.
Proxy servers can offer a fast and convenient way to get Hulu unblocked, but they aren't as reliable as VPN servers.
Usually, it's best to give each service a try to see which one offers you the best experience. The simplest way to do that is to use a provider that offers access to all of them.
CactusVPN – The Easiest Way to Get Hulu Unblocked
We offer a user-friendly solution to your problems: An all-in-one service – with CactusVPN, you get high-speed VPN servers with unlimited bandwidth that also double as proxy servers, and cross-platform compatible apps.
Also, our Smart DNS can help you unblock 300+ websites – including other popular US content platforms like Netflix, Pandora Radio, Sony Crackle, Crunchyroll, and HBO GO.
So, give our service a try – it's free of charge.
Also, we offer a 30-day money-back guarantee too.
On What Devices Can You Watch Hulu Outside US using CactusVPN?

Windows

macOS

iOS

Android

Android TV

AppleTV

Roku

Amazon
Fire TV

Fire TV
Stick

Samsung
Smart TV

XBOX
Stick

PlayStation
Stick
How to Unblock Hulu with CactusVPN?
Install our user-friendly cross-platform compatible apps.
Enjoy being able to access Hulu abroad in a matter of seconds.
How to Watch Hulu Outside US Regions – The Bottom Line
If you're outside the US, you can't watch Hulu because of annoying geo-restrictions that can track your current geographical location.
Luckily, you can easily bypass them if you use a VPN, Smart DNS, or a proxy server. Ideally, you should get a service that offers access to them all.
Need a Reliable VPN Service?
Protect online privacy, secure your connection and access blocked websites
Try CactusVPN For Free