Enjoy Internet Freedom With a VPN for Facebook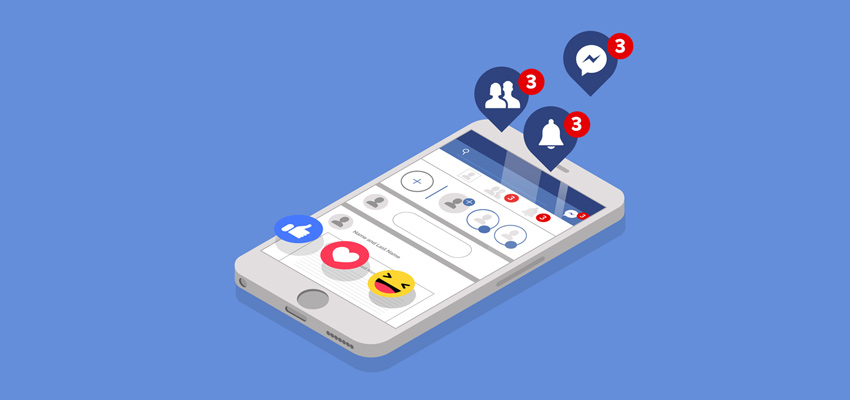 Facebook has over 2.39 billion active users each month, pretty much making it the most popular social media platform in the world. Despite that, many people still have to put up with annoying and unfair restrictions when trying to access Facebook. Luckily, with a VPN for Facebook, all those things are no longer a problem.
Why Do You Even Need a VPN for Facebook?
Basically, it all comes down to these three main reasons. Of course, when it comes to Facebook, VPN services can be used for other reasons too, but we'll be discussing them further in the article.
1. Governments Censor and/or Block Facebook
Even though Facebook is available worldwide, and doesn't impose any geo-restrictions, that doesn't mean government-enforced firewalls won't get in the way. Unfortunately, many countries around the world have either blocked access to Facebook for good, or have temporarily prevented their citizens from accessing the platform.
Here are some of the most popular examples:
Other countries where Facebook and Facebook content has been blocked or limited to a certain extent include Austria, Germany, the UK, France, Israel, India, Turkey, Thailand, and Morocco.
So, the idea is pretty clear: If you live in one of those countries, or plan to visit them, there's a good chance you won't have access to Facebook. Even if it's only for a few hours or a day or two, it's still a violation of your Internet rights.
2. Facebook Can Be Blocked at School or Work
Unfortunately, network administrators can block Facebook on your school or work's network. Usually, they do that because school/work policies require it – mostly to make sure you don't "slack off" during work/school hours.
Of course, that's hardly fair for you. After all, who's to say you can't spend your breaks talking with your best friend or significant other on Facebook?
3. Page Restrictions Can Get in the Way
Yes, we already said that Facebook itself doesn't use geo-blocks. However, it does allow its own users to enforce them. Basically, if you run a page, you can actually add specific countries to a Restricted List, meaning anyone from those places won't be able to see your content.
It's worth mentioning that it's not fully understood if these restrictions rely on users' IP addresses to function, or if they just take the location the users set on their profiles into consideration. Still, if you notice you can't see Facebook pages that work for people from other countries, a VPN can help you access them.
How to Unblock Facebook at School, Work, or Anywhere in the World
It's pretty simple – you just need to install a VPN service, and connect to a VPN server in a country where Facebook isn't blocked. For example, if you're in China or Iran, and you can't access Facebook, it's enough to just connect to a server in the US, Europe, Japan, or South Korea to solve the problem.
That's the same way you can get Facebook and Facebook Messenger unblocked at school and work. Though, in that case, we'd recommend connecting to a VPN server in your own country or a country that's geographically close to you. That way, you get to enjoy better, more stable connection speeds.
Need a Good VPN for Facebook?
CactusVPN has you covered. We offer high-speed servers, unlimited bandwidth, and powerful encryption. Plus, if you want to use a VPN on more devices, you'll be happy to know we have user-friendly apps for the most popular platforms, and that you can use our service on as many devices as you want with just one subscription.
Special Deal! Get CactusVPN for $3.5/mo!
And once you do become a CactusVPN customer, we'll still have your back with a 30-day money-back guarantee.
"Can I Use a Free VPN?"
Well, you could definitely use one, but it really might not be worth it. Why? Because free VPNs don't offer reliable services. They can't really afford to, after all.
The main problem you'll be dealing with will be overcrowded servers with low speeds and annoying bandwidth limitations. Besides that, the connections you'll get will likely not be very stable, so your access to Facebook will drop randomly. And if any of that happens, you can forget about reaching out to customer support – free VPNs don't normally offer that.
Plus, here's something else you should consider: A free VPN can always sell your bandwidth (making your device become part of a botnet), expose you to tons of ads and malware, and sell all the data you provide them with to third-party advertisers. They need to make money somehow, right?
Any Other Reason to Use a Facebook VPN Service?
Yes, there are quite a few reasons, in fact. Even if you live in a country where you don't need to worry about your access to Facebook being restricted, or if you can freely use the platform at work or school, it's still a good idea to use a VPN for Facebook every time you access it. Here's why:
With a VPN, Facebook users don't need to worry about cybercriminals seeing what you do on Facebook whenever you use public WiFi. Don't forget – most public networks are unsecured, and can easily be exploited by hackers.
VPNs can use high-end encryption to offer you better privacy when using Facebook. We're not saying Facebook spies on the contents of your messages, but getting ad suggestions about things you just discussed with your friend does raise some questions, doesn't it?
If you use a VPN, you no longer have to worry about your ISP throttling your bandwidth, basically forcing you to deal with slow speeds if you spend "too much data" using Facebook, with the only alternative being a pricey upgrade to a "better" subscription or data plan. After all, since a VPN encrypts all your traffic, your ISP can no longer see what you do online – and they can no longer sell that information to advertisers.
Can You Get Facebook Unblocked With a Proxy Too?
Yes, you can since a proxy server intercepts your connection requests to Facebook's website, and changes your IP address with the server's own address. So, you can bypass firewalls that way with ease. Still, you should know that proxies don't offer the same level of security like VPNs do, and proxy servers can often get overcrowded, resulting in slow speeds.
Also, it's worth mentioning that a proxy server might not give you access to the Facebook mobile applications. That's because proxy services are normally designed just to unblock websites, not apps. Of course, that's not set in stone, and you might be successful. Just keep in mind that there's a big chance it won't work if you need to unblock Facebook apps.
Overall, your best bet is to use a VPN provider that offers both VPN and proxy services. That way, you can try both options, and see which one works best for you. And if one of them fails for any reason, you'll at least have a backup plan to rely on.
The Bottom Line
Facebook might not impose many restrictions on their users, but governments sure can. There are many countries around the world were Facebook is blocked, or has been blocked for various periods of time. The service was banned for multiple reasons – religious, political, security, etc. – but one thing is the same – regular online users had their rights and Internet freedom trampled.
What's more, Facebook can also be blocked at work or school by the network admin, and Facebook pages can enforce restrictions that make their content inaccessible to people from certain countries.
That's exactly why you need to use a VPN for Facebook. It can hide your IP address (thus, your geo-location too), making it very easy for you to bypass any geo-restrictions and firewalls you encounter. Not to mention the service can also encrypt your traffic, protecting you from spammy Facebook-related ads, cybercriminals, unsecured WiFi connections, and ISP bandwidth throttling.
Just make sure you use a decent VPN service. Free VPNs don't get the job done, and they often sell or endanger user data.
Proxy servers can help you get Facebook Messenger unblocked at school, work, or on vacation, but they are not as reliable as VPNs. Plus, they might not be able to unblock Facebook applications. That's why you should pick a VPN provider whose servers also double as proxies.