Why You Should Use a VPN for Roku Starting Today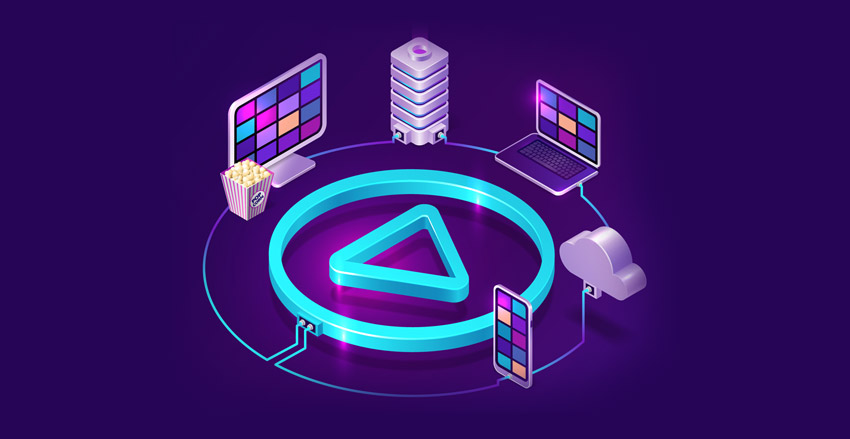 Roku is a really cool streaming device, and VPNs have recently become pretty awesome online tools. So if you were to use a Roku VPN, does that mean you'd get to enjoy cool perks?
Yeah, pretty much. We'll tell you why you should use a VPN for Roku in this guide, and we'll also show you how to set it up too.
Why Use a Roku VPN in the First Place?
You probably know that VPNs can hide your IP address and encrypt your web traffic, but how do those perks come into play when you use Roku?
It's pretty simple – if you use a VPN for Roku, you can do this:
Unblock More Content
Roku is all about turning your TV into a smart device so that you can stream content on it without having to pay an absurdly high price.
But there's a problem – your geo-location can actually limit your access to some apps and content. Some web services are only available in some countries. For example, Pandora Radio only works in the US.
What's more, streaming apps that are available worldwide use geo-blocks to control what shows and movies you can watch. Netflix is the best example we can give – some content is only available in specific countries (Dexter in the US, It's Always Sunny in Philadelphia in the UK, Road House in Canada, etc.).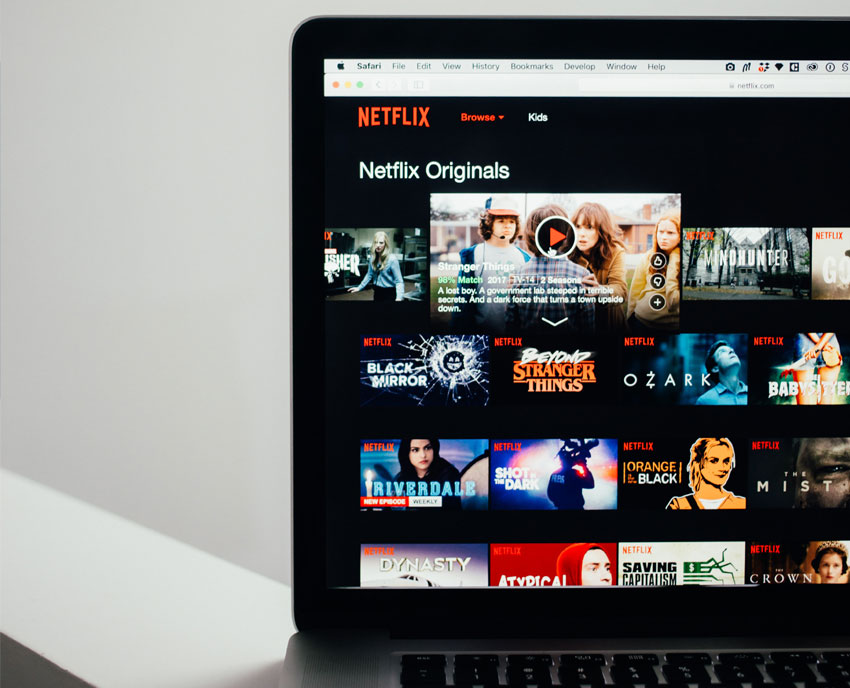 So how does a Roku VPN fix that?
Well, it hides your IP address from the sites and apps you use.
Here's how:
You use a VPN app to connect to a VPN server.
The two establish an encrypted connection.
When you use an app or visit a site, the VPN server will act as a middleman between it and your device. Basically, it will intercept your connection requests, and forward them on your behalf.
Because of that, the app or site will think your traffic is coming from the VPN server. So, it will only see the server's IP address. Your device's IP remains "hidden."
All you need to do is make sure you connect to a VPN server in the same country where the content you want to unblock is available (so the US for US-only shows and movies).
Stop Bandwidth Throttling
If you're not sure what that is, it's when your ISP lowers your online speeds when you use certain sites or web apps. They do that when you're using too much data or when there's too much network congestion.
How are they able to do it, though?
Simple – your traffic goes through their network. They can easily inspect your data packets and DNS queries to see what online services you're using. And they also know how much data you're sending or receiving from them.
So, it's easy-peasy for ISPs to selectively throttle connections.
But if you use a VPN for Roku, your ISP can't do that anymore.
Here's why:
The VPN hides the destination of your connection. ISPs won't know what IP addresses you're communicating with. They'll just see the VPN server's IP address.
VPNs encrypt your traffic end-to-end, so only the VPN app and server can decrypt it. Due to that, your ISP can't inspect your data packets to see which online services or web pages you're using.
How to Use a VPN for Roku
Unfortunately, we have some bad news – Roku doesn't natively support VPN apps. So you can't download and install one like you normally would on other platforms.
To use a VPN on Roku, you'll have to do one of the following:
1. Set Up the VPN on Your Router
This is the most efficient solution in our opinion. Setting up a VPN on a router means that all your web-connected devices will use VPN connections. Their traffic goes through the router to reach the web, after all.

Configuring a VPN on a router isn't exactly simple, and we can't offer a step-by-step guide here because the setup process varies from router model to router model. On the plus side, we have numerous tutorials that should help you handle this. You should be able to use them even if you're not a CactusVPN user (just use VPN account and server details from your provider).
2. Share Your VPN Connection
With this solution, you make your Windows laptop or Macbook act like WiFi hotspots. Then, you set up a VPN connection on them, share it, and then use your Roku device to connect to the hotspot.
And that's it – once you do that, Roku will automatically access the web through a VPN connection.
If you want to do this, be sure to use our guides – they'll show you how to set up and share VPN connections on Windows (7, 8, 10) and macOS.
Why do we consider this option less efficient?
Well, because you need to have a spare laptop or notebook lying around. If you don't, it's obviously better to set up a VPN on your router than to buy an extra device.
How to Improve Roku VPN Speeds
While VPNs are great unblocking tools, they have one drawback – they will often lower your original ISP speeds.
The good news is the slowdowns are usually barely noticeable. But if you already have low speeds (like 30 Mbps), they can be a problem if the VPN speeds dip under 25 Mbps (the recommended speeds for ultra HD streaming on Netflix).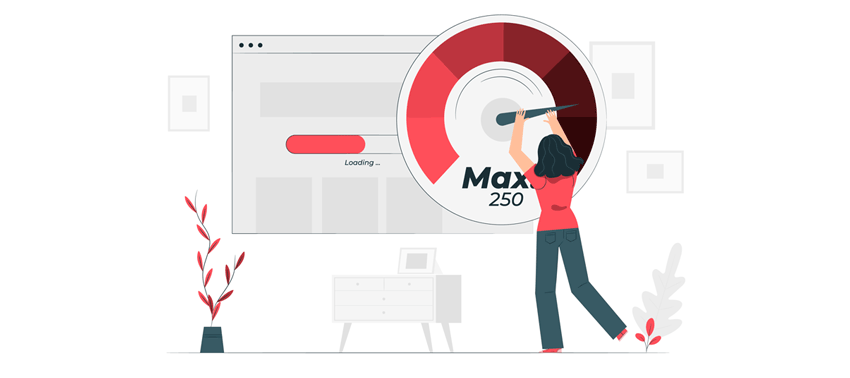 Luckily, there are some things you can do to improve your speeds:
Pick a Nearby Server
If the server is too far away from you, it'll take much longer for data packets to travel between it and your device. Some packets might even get lost in transit, resulting in disconnections.
Of course, if you want to unblock US content on Netflix, you'll have to use a US VPN server. And if you live in Europe, there's not much you can do about the distance, right?
Not exactly – you could use a server on the East Coast instead of the West Coast. The difference is around 2,000 miles (roughlt 3,200 km) give or take, so the difference in VPN speeds will be noticeable.
Apply the same principle for any location. If your VPN lets you pick server locations (like CactusVPN does), choose a city that's relatively close to you.
Use Fast Protocols
While OpenVPN is a great protocol due to its excellent security, it's not the best when it comes to speeds. It's actually very resource intensive since the code base can range from 70,000 to 600,000 lines (depending on how it's configured).
Instead, you should use L2TP/IPSec since it's much, much faster than OpenVPN. PPTP is also very fast, but be careful with it! The security is very weak, and the encryption can be cracked by the NSA.
If you insist on using OpenVPN, be sure to make it run over UDP. While that network protocol is less stable than TCP, it's also faster.
Make Sure You're Close to the Router
Since you're using WiFi, the speed of your connections depends on the WiFi signal. If it's too weak, your VPN speeds will be very slow.
Unfortunately, WiFi signals tend to tank when you leave the room where the router is. They can also become weaker if there are things around the router (like clothes or boxes), or if the router is in a closed-off area (a cabinet).
The best way to fix that is to make sure your Roku device is in close proximity to the router (ideally, right next to it). If you have a Roku Ultra, you can even connect it directly to the router via an ethernet cable. That way, weak signals won't be an issue anymore.
However, if wired connections and bringing your Roku device close to the router are out of the question, try getting a WiFi range extender (like the ones from TP-Link). They will boost the strength of your WiFi signal, so you should get better bars in other rooms.
Extra Tips That Might or Might Not Work
What follows are VPN speed tips we found on Reddit and Quora. They're specifically intended to optimize speeds for VPNs configured on routers. We tried them out but didn't see any improvement. Still, other people have said they helped them, so we decided to include them anyway.
So here's what else you can do:
If you use OpenVPN, change the buffer values from 65536 bytes to 300,000+.
Also with OpenVPN, try out these commands in the options field:

sndbuf 300000
rcvbuf 300000
fast-io (only for UDP)

Use the VPN server's IP address, not its hostname. That way, you avoid DNS resolution-related problems that might interfere with your speeds. To find our servers' IP addresses, head to My Account > Settings > VPN Servers.
Need a Good Roku VPN?
CactusVPN has you covered. We offer high-speed servers, unlimited bandwidth, and powerful encryption. Plus, if you want to use a VPN on more devices, you'll be happy to know we have user-friendly apps for the most popular platforms, and that you can use our service on as many devices as you want with just one subscription.
Special Deal! Get CactusVPN for $3.5/mo!
And once you do become a CactusVPN customer, we'll still have your back with a 30-day money-back guarantee.
Is There a Good Roku VPN Alternative?
If you're not feeling like using a VPN, but still want to unblock content on Roku, there's another service you can try – a Smart DNS. It's an online service that helps you bypass geo-blocks by:
Tweaking your DNS settings so that they don't reveal your geo-location.
Routing your traffic through different proxy servers in countries where the content you want to access is available.
Intercepting your DNS queries, removing any data that leaks your geo-location, and replacing it with information that points to a whitelisted region.
If you're interested in using a Smart DNS, you don't need to look far – besides offering VPN services, CactusVPN also provides Smart DNS functionality. With it, you can easily unblock 320+ sites from around the world.
But just like VPNs, Smart DNS services are not natively supported on Roku. So you can't set them up through apps. Instead, you'll have to configure the Smart DNS on your router. If you need help doing that, just use our step-by-step guides.
Can a Smart DNS Prevent Bandwidth Throttling?
No, it can't. These services don't offer any encryption, so your ISP can still see your web traffic. That means they know what sites and web apps you're using, so they're still able to throttle your connections to them.
If you're not concerned about bandwidth throttling, though, the lack of encryption can work in your favor. Without it, you don't need to worry about your online speeds slowing down.
Do You Use a VPN on Roku?
If yes, why do you use it exactly? Is it just to unblock content and stop bandwidth throttling, or are there other benefits to using a Roku VPN?
Please let us know in the comments. Also, if you'd like to share other tips for using a VPN on Roku, please do so.