How to Unblock US Netflix Abroad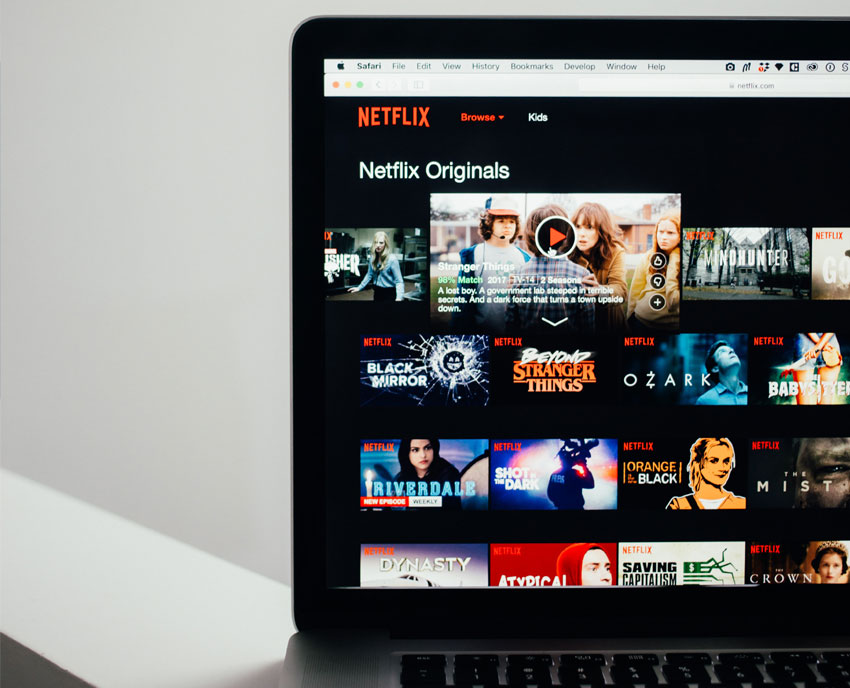 Netflix has tons of amazing shows and movies on display: House of Cards, The Crown, Hemlock Grove – and those are just a few examples. It's just a shame that many people have to unblock US Netflix to enjoy all of that.
If you're in that situation, no need to worry since we're going to show you how to watch Netflix from other countries in this article.
"Wait, Isn't Netflix Available Outside the US?"
The service itself is available outside the country. In fact, it's quite safe to say Netflix is available worldwide – except China, North Korea, Syria, and Crimea at the moment.
However, the problem isn't with the service specifically, but with the way Netflix's content libraries work. You see, if you're from a country like Poland, for example, you won't be able to access a Netflix library that's specific to another country (the US in this case).
Why? Because Netflix uses geo-blocks (restrictions based on your geographical location) to make sure only online users in the US can access the US library. And that's a huge shame since the US Netflix library has arguably the best content, and you're basically already paying for the service.
Why Is the Netflix US Library Restricted in Other Countries?
Netflix primarily uses geo-blocks because of the legal aspect of licensing content. Basically, every country has different laws regarding that, and Netflix has to go through each individual content licensing process if they'd want to stream US content worldwide. That can often mean having to put up with unfair regulations, and expensive fees and taxes.

In certain situations, Netflix might even be prevented by copyright regulations from streaming US-only content in other countries. And there's not really much they can do about that, as they only own the rights to stream the content – they don't own the content themselves unless it's made by them (at most, that includes shows or seasons commissioned by Netflix).
Even if we leave the legal aspect aside for a moment, Netflix could still claim there isn't enough demand in various countries for them to make the US-only content available there. As weird as it sounds, it's the kind of excuse corporations can fall back on.
Still, despite Netflix's situation being understandable, that still doesn't make it okay for you to be stuck dealing with content restrictions just because you're from the "wrong" country, and because governments and large corporations like to bicker over regulations and laws.
How to Watch Netflix From Other Countries with Ease
Since Netflix uses geo-restrictions, it's pretty clear you need to find a way to hide your geographical location on the Internet to bypass them.
Now, at first you might think you need to hide your IP address with a VPN. After all, your IP can leak your geo-location, right?
That's true, but there's actually a better way – using a Smart DNS service to mask your real DNS address. In case you're not familiar with that term, it stands for Domain Name System, and it's responsible for translating web domains (like netflix.com) into IP addresses, and the other way around.
Here's How a Smart DNS Would Unblock Netflix for You
The first thing a Smart DNS would do for you is replace your ISP-assigned DNS address with a different one that will make Netflix's platform think you are connecting to it from the US.

Besides that, a Smart DNS will also intercept your connection request to Netflix's website, and replace any info that is linked to your geographical location from said request with new data that points to a location in the US. That all happens instantaneously, of course.
"Why Shouldn't I Use a VPN, Though?"
You could try to use a VPN to unblock US Netflix, but the problem is that it's not really guaranteed to work. You see, ever since 2016, Netflix has been using Proxy Detection to ban VPN services from their platform. Unfortunately, they have been rather successful at that.
And even though there might be a few VPN services on the market that can unblock Netflix right now, that can easily change overnight, meaning you won't get to enjoy Netflix overseas whenever you want.
However, Smart DNS services don't seem to be targeted by platforms like Netflix for now, so you can easily use them to unblock the service. And here's another advantage of using a Smart DNS instead of a VPN – you get to enjoy your original ISP-provided connection speeds because no encryption that can lower your speeds is used.
Looking for a Reliable Smart DNS? We've Got You Covered
While we here at CactusVPN offer a reliable VPN service (it's in the name, after all), we also provide a Smart DNS service for anyone who is interested. You can get it with a separate plan or bundled together with our VPN service – whichever option works best for you.
Our Smart DNS will unblock US Netflix with ease, and it also comes equipped with unlimited bandwidth. Besides that, we've also developed cross-platform compatible Smart DNS apps which are extremely easy to use and feature a website region switcher. And if you're interested, you can also use our helpful tutorials to set up our service on your devices as well.
How to Unblock US Netflix with CactusVPN?
Install our user-friendly cross-platform compatible apps, or use our helpful tutorials to set up the Smart DNS service on different devices.
Enjoy being able to access Netflix abroad in a matter of seconds.
Want More Content Alongside Netflix?
No problem – with our Smart DNS, you can access over 80 worldwide websites that are normally geo-restricted. Besides the US, you can also enjoy content from countries like:
The UK
Switzerland
Australia
Canada
France
Germany
Sweden
Poland
Give Our Smart DNS a Shot Free of Charge!
If you want to make sure our service can unblock US Netflix before you choose a subscription plan, feel free to try out our free trial. Don't worry – no credit card details are needed, and you get to enjoy all the features.
Plus, here's something else you'll like – once you become a CactusVPN user, you'll still be covered by our 30-day money-back guarantee.
Conclusion
While Netflix is available worldwide as a service, its US library is restricted to users from the US. If you're from a different country, you can't view any US-only content on Netflix because the platform uses geo-restrictions to keep you at bay – usually for legal and copyright-related reasons.
Luckily, you can easily bypass those geo-blocks with a Smart DNS – a service that hides your DNS address and, consequently, your geo-location. That means you can make it seem like you're connecting to Netflix from the US, basically.
Need a Reliable VPN Service?
Protect online privacy, secure your connection and access blocked websites
Try CactusVPN For Free