List of restricted websites to everyone other than US citizens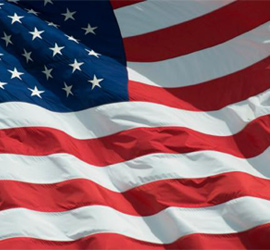 It's good to know that when you travel or when you move to another country that you could still have access to the websites that you used to or to the greatest and biggest websites on the internet. US only websites are some of the most popular online resources that offer some great, well produced content. In the same time there are a lot of restricted websites in the USA.

Whether you want to watch a TV show or you want to listen to your favourite local radio stations, whether you want to visit the websites you are interested in or to explore new ones you will need access to many US websites. You can do that by unblocking restricted sites. Though you may not be in the US, it doesn't have to stop you from visiting the websites you have been for years.
Unblocking restricted websites is something indispensable while being out of the country especially when you want to satisfy your browsing needs. For instance HBO GO: this website works on your computer, your tablet or your smartphone. It gives you a lot of services and allows you to watch some high end content. But if you intend to use it outside of US you'll surely need to unblock it. HBO GO is one of the restricted websites that is not available in many countries.
Another example that reminds us of restricted websites is VEVO which is available only in 11 countries in the world. The solution for the rest of the world is unblocking restricted websites. Another one is best or most-well-known Hulu, which is an online video service that offers a selection of hit shows, clips, movies and more. In order to easily visit such websites and not see the message "The page you are looking for is not available in your region" anymore, you will unblock it right from where you are.
Smart DNS can help unblock websites previously only available in the US, it does this by spoofing your location making you appear as though you are accessing from the US. It doesn't affect internet speed and it is very simple to set up.
Another way to unblock US sites is through VPN, a virtual private network that extends a private network across the internet providing you a safe and confidential browsing all over the world without any limitations.
These are just few of many examples of sites blocked to users outside the US, or rather of websites that don't show their content to other than US IP users.
We thought that this information could be useful for media devourers and for many of those who are just internet users and want to find out more about restricted sites and unblocking them. The list below is just a selection of the US websites we currently unblock.
List of restricted websites we unblock
Video
Music

Sport
Try Smart DNS for Free
Leave a Comment