PPTP vs L2TP vs OpenVPN vs SSTP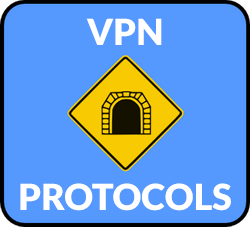 You know you want a personal VPN but how do you know which protocol to choose? While there are some protocols options, there is no best service for everyone, as each person's needs differ. Some need VPN services to change and hide ip and to get past certain Internet blocks or restrictions, allowing them to access websites that are unavailable in some countries, in which case a simple PPTP VPN protocol is all that's needed. While others require a SSTP or OpenVPN to ensure their data remains ultra secure.

Still, choosing a protocol is not as cut and dry as you might think. There are specific technical differences between service protocols that will affect your connection and your choice, which will often depend on the type of data you have on your computer and want to keep private.
To understand further which is the best service for your needs, you need to know what the terms OpenVPN, PPTP, L2TP and SSTP mean.
PPTP
Point-to-Point Tunneling Protocol (PPTP) is a common VPN protocol used by most public VPN providers and supported by all computer devices. However, some experts believe this protocol to be less secure than others, even though past security issues have now been addressed. This protocol is usually adequate for most people, unless, of course, you are some sort of secret CIA agent.
L2TP
This is actually Layer 2 Tunneling Protocol (L2TP), which is a more secure VPN protocol and works together with IPSec protocol algorithms. L2TP offers better data protection and authentication of origin verifications; these can help prevent hackers from accessing the data sent through the encryption even more.
OpenVPN
This offers VPN services through a software application that is routed through the Internet. Once installed and configured it uses a custom security protocol to protect the network against infiltration. Its functioning requires that users authenticate the machine coming onto the VPN with a pre-shared secret password.
To put it simply an open VPN works similarly to what would be an invisible wire or cable coming from one computer to another over long distances of hundreds or even thousands of miles – allowing for a completely secure connection of both computers.
Of course, in reality, OpenVPN uses secure security protocol with SSL/TLS key exchange and flows through network address translators (NATs) and many different firewalls to keep the computer information safe. But referring to this process as an invisible network cable is much easier to understand by all of us who aren't an IT whiz.
SSTP
Secure Socket Tunneling Protocol (SSTP) is an SSL VPN protocol, usually used by retailers or businesses that keep financial data for customers on their computer. It uses 2048 bit certificates to keep data extremely confidential and safe, making it the most secure of the VPN connections. It is usually used by businesses that keep large amounts of customer personal data on their systems. This data can include credit card information, social security numbers and more.
Bottom Line
PPTP, L2TP, OpenVPN and SSTP are security protocols used by VPN servers. A VPN service provider will offer the different protocol types for different customer's needs. Most customers function well with standard PPTP protocols, but people that connect from an outside location who have extremely sensitive data on their computers may decide to use a stronger, more encrypted protocol, even if performance is slightly compromised during its use. But with CactusVPN you will have access to all protocols with every VPN package you order with no extra costs.
Any of these services allows you to connect to the Internet and protect your data, giving you full anonymity as your surf online. It's just that the various VPN protocols offer different levels of security protection.
If you worry about whether any certain protocol works with your system, you shouldn't, as PPTP, L2TP, OpenVPN and SSTP work well with all operating platforms, including Windows, Linux, Apple and more. The type of VPN you choose only depends on your budget and your privacy needs.
Try VPN for Free
Leave a Comment