Smart DNS vs. VPN – What's the Difference?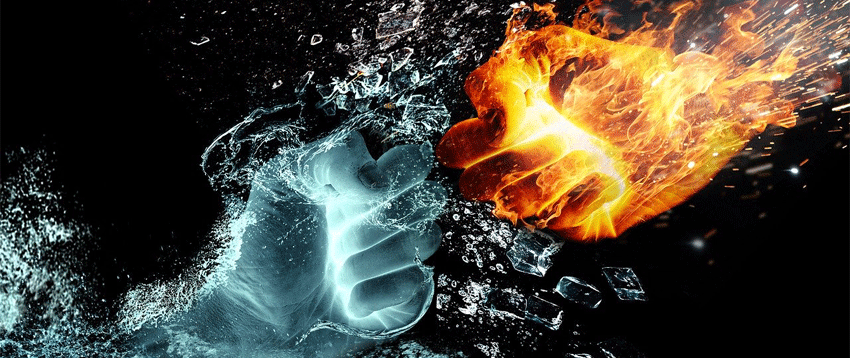 When it comes to debating Smart DNS vs. VPNs, it's pretty much impossible to get a clear answer regarding which one is the better option. That's because the answer solely depends on what you want to accomplish online.
Overall, it's easier to think of a Smart DNS and a VPN as 2 services that are both useful for particular scenarios instead of 2 services that necessarily need to compete with each other.
With this article, we hope to give you a clear picture of what a Smart DNS and a VPN are, and how they are different in their own ways. We'll also do our best to give you a straightforward answer regarding which one you should use.
What Is a VPN?
A VPN (Virtual Private Network) is a service offered by a third-party provider that lets you browse the web in an unrestricted, secure manner – even on public, unsecured WiFi networks. You can learn more in our Learning Center article about VPN.
How Does a VPN Work?
Basically, you install the VPN client, connect to a server, and start browsing the web at your leisure. The moment you connect to the VPN server, your online traffic becomes secured by the VPN's encryption.
Besides that, connecting to the VPN server also replaces your ISP-assigned IP address with the server's own address, effectively hiding your real geo-location. This way, when you connect to a website, it will think you're connecting from the country the VPN server is located in.
The Pros and Cons of Using a VPN
Your Privacy and Personal Data Are Secured
Essentially, a VPN's encryption will protect your personal information (like credit card details, account login credentials, bank account details) whenever you're on the Internet. Yes, even when you use an unsecured network (like public WiFi at the airport). That means no hackers can use any exploits to eavesdrop on your connections and steal sensitive data.
On top of that, VPN encryption secures your Internet traffic too, which means nobody (not your ISP or a government surveillance agency) can snoop on it to see what you do online. And since your IP is hidden, you get to enjoy a higher degree of privacy as well.
You Won't Have to Worry about Bandwidth Throttling
If you're not familiar with bandwidth throttling, it's when your ISP decides you're "using too much data" to do something online (game, stream content, download files), and decides to slow down your speeds in an attempt to persuade you to pay for a pricier subscription or data plan.
Your ISP can do that because they can monitor your online traffic whenever they want and see everything you do online. If you use a VPN, however, your traffic is encrypted, and your ISP won't see anything other than gibberish, meaning they won't have a "good" reason to throttle your bandwidth.
VPNs Make Torrenting Safe
Since a VPN makes your traffic surveillance-free and hides your IP address, you won't have to worry about receiving DMCA notices or getting in legal trouble because your ISP caught you torrenting files. Also, there won't be any risk of your real geo-location being exposed to other people in the Swarm (the group of people downloading and uploading a torrent).
DISCLAIMER: As a clear disclaimer – we don't encourage or endorse copyright infringement or illegal piracy. However, we do understand that many people can only access the content they need (be them work, school, or entertainment-related) by using P2P software.
You Can Access Geo-Restricted Content
Not familiar with geo-blocks? They are basically restrictions websites use to prevent you from accessing any content found on their platform if you're from an "unauthorized" country. Netflix is a good example of that – if you're from Poland, for instance, you can't access content from the Netflix US library because it's only available in the US.
Websites can restrict content like that because they know what your IP is. In case you didn't know, your IP actually contains info that can reveal your geographical location.

Luckily, with a VPN, your real IP is hidden and replaced with the VPN server's own address. So all you need to do to bypass geo-blocks is connect to a VPN server in a country where the content you want to access is available (the US in the case of Netflix).
You'll Be Able to Bypass Network Restrictions
If you're at school or work, there is a chance your school/workplace network might use firewalls to block access to certain websites and services – like YouTube or Twitter, for instance. The people in charge usually do that to make sure you're not "slacking off."
A VPN can help you with that since it's capable of bypassing most firewalls it encounters by hiding your IP address. You just need to run the service, and you'll immediately get to connect to any websites you want.
VPNs Are Pretty Easy to Set Up
All you generally need to do is download a VPN app, run the installer, and that's pretty much it. From there on, you just run the VPN client whenever you want to use the service.
The installation process would only be a bit complicated if you want to manually set up VPN protocols on your computer or mobile, or if you want to set up the VPN on devices/operating systems that don't have native support for it like routers, Ubuntu, or the Boxee Box, for instance.
Your Speeds Might Take a Hit
Since a VPN uses powerful encryption to secure your data, there is a chance said encryption could slow down your online connection speeds, so you might experience some prolonged buffering or some lag.
Still, do keep in mind that this won't happen 100% of the time. Sometimes, the slowdown effect isn't really all that noticeable. Plus, if you happen to use a VPN that lets you switch between VPN protocols, you could just use a protocol with less encryption to prevent slowdowns from occurring.
VPNs Are More Likely to Get Blocked
That's not really a guarantee, though it is worth mentioning. The gist of it is that content providers seem to be more focused on blocking VPN services than Smart DNS services nowadays.
That means that there is a chance you might not be able to use a VPN service to access geo-blocked content from a platform like Netflix, for example – at least until the VPN provider finds a way to bypass the block.
What Is a Smart DNS?
A Smart DNS is a service that lets you access geo-restricted content – usually music, videos, movies, TV shows, and sports. DNS stands for Domain Name System, a naming system that translates website domains into IP address, and viceversa. You can learn more in our Learning Center article about Smart DNS.
How Does a Smart DNS Work?
A Smart DNS replaces the DNS address that was assigned to you by your ISP. It does that because that DNS address can contain information that can be linked to your geo-location. Basically, you'll no longer be using your local ISP DNS server address, but a DNS address from a different country.
A Smart DNS will also intercept your connection request to a website, and replace any data in that request that can point to your geo-location with information that points to a different, "acceptable" geographical location. The process is instantaneous, and you don't notice it.
The Pros and Cons of Using a Smart DNS
You Can Enjoy Original ISP Speeds
If you want to download a lot of files, stream content very often, and enjoy constant connections speeds, it might interest you to know that a Smart DNS doesn't use encryption protocols.
That means you get the high speeds your ISP offers without any risk of slowdowns being caused by strong encryption.
You Can Unblock Tons of Websites
Smart DNS services usually come with a whole list of pre-unblocked websites which you can directly access. Some lists are downright huge (over 100 websites), and include popular platforms like Netflix, Hulu, BBC iPlayer, and HBO GO, as well as sports and radio/music websites.
And like we already said, Smart DNS services aren't as likely to get blocked by content providers for now, so you might not have to put up with content interruptions too often.
A Smart DNS Isn't as Secure as a VPN
As previously mentioned, a Smart DNS doesn't use any encryption. While there's nothing interfering with your online speeds, that does mean your personal data and online traffic won't be protected on the Internet.
Besides that, the lack of encryption also means you won't be able to bypass bandwidth throttling since your ISP (as well as anyone else) can monitor your online activities.
You Normally Have to Manually Set Up the Smart DNS
You do that by editing your network connection settings and changing your ISP-assigned DNS address. You also have to validate your IP, so the process might seem a bit daunting if you've never done something like that.

Of course, if you choose a Smart DNS provider that already has working apps or a client for their Smart DNS, this won't really be a problem since the setup process will just involve installing software. The setup process can also be very smooth and simple if you use a provider that offers helpful, step-by-step tutorials on how to set everything up.
Why would that matter? After all, you get to access geo-blocked content even if your IP is the same anyway, right?
That's true, but there is one problem – if you can't access online content because of network restrictions (workplace/school network firewalls), a Smart DNS won't be able to help you. Don't forget – those restrictions are enforced based on your IP. If it's not hidden, you can't bypass them.
Also, if your IP is not hidden, your geo-location can be leaked when you're downloading torrents.
Smart DNS vs. VPN – Which One Should You Choose?
Well, it really depends what you want to do when you're online. If you're only interested in accessing geo-restricted content, both a VPN and a Smart DNS can be of help. If you want to watch content without encryption potentially slowing down your speeds, you're better off using a Smart DNS.
However, if you want to secure your privacy and personal data while you're browsing the web and enjoying geo-blocked content, it's better to use a VPN since it uses encryption. You should also use a VPN whenever you need to bypass firewalls at work or school, or when you engage in file-sharing.
Still, all this talk of Smart DNS vs. VPN makes you wonder – why not use both?
With CactusVPN, You Get the Best of Two Worlds!
We offer both a VPN service and a Smart DNS service – all for a very budget-friendly price! Both services work on numerous devices and operating systems, and you can easily switch between them through our user-friendly client.
Our VPN offers 30+ high-speed servers (10 of them have P2P support) from around the world, high-end AES encryption, the ability to switch between 6 VPN protocols, a no-log policy, and a Killswitch to make sure your privacy is safe even when you encounter connectivity issues.
As for our Smart DNS, it can give you access to 300+ worldwide websites, and it comes with unlimited bandwidth as well.
Special Deal! Get CactusVPN for $3.5/mo!
And once you do become a CactusVPN customer, we'll still have your back with a 30-day money-back guarantee.
Conclusion
Both VPNs and Smart DNS services have their advantages and drawbacks – it's all about using the one that is right for your online needs. If accessing geo-blocked content is all that matters, go for a Smart DNS. If online privacy and security is important too, then a VPN is a better choice.
In the end, if you really don't want to worry about the Smart DNS vs. VPN debate, you can just choose a provider that offers both services, and switch between them at your leisure.