How to watch Netflix outside of the US?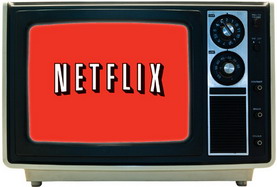 A VPN helps people to watch internet content that is usually not available in their countries or in countries where they travel at this moment. That is why we wrote several posts about "How to watch the BBC outside of the UK?", "Access Google Play outside US and UK with a VPN service" or "How to unblock Hulu outside US" This time we asked some of our customers to write about their experiences on watching Netflix being outside of US. And we've got a really nice article from Jennifer. Thank you Jennifer and you've got 3 months of free VPN thanks to this story.

"My husband and I had decided to move abroad. Why not? It would be fun! I would learn a new language, deal with people from a different culture, live in an unknown and exciting world. That was a year ago, and since then I have learned a lot about myself, my partner and the life that surrounds me. But what I want to share with you today, is a crucial part of foreign life – and that is accessing movies, T.V. shows and more in English from a foreign country. While you may be fluent (or not) in the language of the country you decide to visit or live in, there just comes a time when you have to have American films. You can only watch so many foreign films and soap operas before they get really boring.
I Miss American Cinema!
When I first moved here, I thought I would solve the problem by getting something like Netflix, or Hulu. However, I soon found out that I could completely forget about Hulu as it could only be seen in the U.S.A. "Well," I thought "that leaves Netflix." I knew I could sign up for this website, after all Netflix advertised in the country I lived in. So the first thing I did was sign up. I was so excited! I couldn't wait to have access to all the films I wanted. But then reality hit! As I browsed through the foreign Netflix catalogue I soon realized that the Netflix available in foreign countries was very different from the Netflix catalogue available in the U.S.A. There wasn't as large a selection, and many of the films had been translated into the language of the country I lived in. Most of the films were at least 10 years old, plus I couldn't understand them anyway! Not exactly what I had in mind when I initially thought I would get to see some great movies. I was seriously disappointed.
Yeah! I Can Watch American Movies on My Computer
For a while, I was determined to give up on TV and movies, thought I would never see one again. I pretended it didn't matter. Then one day, while at lunch with a fellow American, I learned that I could actually get the movies I wanted if I used a hosted VPN. "A what?" I said. "What is VPN?"
My friend explained that it was a secure pathway through which websites like Netflix, Hulu and other secure websites would see your computer as being in the United States; He told me that the reason why I couldn't see the same Netflix catalogue as I did when in the USA, was because Netflix saw my computer as being in the foreign country; so it would send me to the foreign country movie catalogue. If I contracted a VPN service, it would hide IP currently used.
Whereas if I first signed up for a VPN service, I could choose a US IP address to work through. I'm not very techie but I understood what this meant; I could live in this cool foreign country, yet enjoy the simple pleasures of home (like watching movies) as if I were still home. If I signed up for VPN and chose a US VPN server, and then signed up for a Netflix account, I would get the American movie catalogue and could see all the recent movies I wanted. Additionally, I could also access other secure websites like Hulu.
Why Doesn't Every Expat Do This?
Although there are millions of Americans living outside the U.S.A (and most would love to watch T.V. or movies), most don't know what a VPN is or how much it costs (just like me). They even think installing such a program is cheating and probably too difficult to do.
How Much Does It Cost?
Although there are many free VPN services advertised, these often slow down your Internet speed too much, especially when you live in a foreign country, making the service virtually impossible to use. So a paid VPN service is best; at any rate these aren't very expensive.
When my friend first explained about VPNs I thought the service would be very expensive. What was the point, if I was going to end up paying another cable T.V. bill? And here these bills are often over $60 a month. But then he told me a VPN service could be contracted for about $5 a month. I was astounded. It was so cheap. I could have my American TV for under $15 a month ($10 for Netflix and $5 for the VPN). This was the solution. I got home and immediately searched a VPN service provider. I wanted to try it first as it was my first contact with a VPN. After a couple of hours of reading reviews and articles I gave a chance to CactusVPN as it offers some of the best free trial VPN on the market, and the price is really good too. Everything worked just fine and after several hours subscribed to a premium package from them. Once installed (super easy to install), I could finally get the American movies I wanted. Now, I'm happy I can watch Netflix with a VPN, and get to watch lots of other movies and T.V. shows too"
This experience gave us an idea: if you have an interesting story about using VPN and write a post about them you'll have some FREE VPN from CactusVPN.
Try US VPN for FREE
Posted on November 19th, 2012 in
VPN