That's exactly the question we aim to answer with this comprehensive article. But first, let's make sure you know what a VPN is.
What Is a VPN?
A VPN (Virtual Private Network) is a service that offers online privacy and security. It uses various technologies to allow you to send and receive data securely, hide your online identity, and unblock restricted Internet content.
What Is a VPN Provider?
A VPN provider is a third-party company that offers VPN services. The VPN provider allows you to connect to their VPN servers and use their apps and technologies to take advantage of encryption standards and online anonymity.
To better understand what is a VPN provider, here is a more in-depth explanation:
Virtual Private Networks work by establishing a client/server relationship between multiple devices where the client (you) connects to the VPN server, and the server connects to the Internet. The server handles all the requests from you and the data received from the Internet. The client and server are both on each end of the VPN tunnel, so they are the only entities able to decrypt the encrypted web traffic.
Regarding VPN servers, the service providers either own their own physical servers or rent Virtual Private Servers in secure data centers around the world.
How to Choose the Right VPN Provider
When choosing the most suitable VPN service, you need to consider certain aspects:
1. The Number of VPN Server Locations
The more server locations on offer, the more options available in terms of unblocking geo-restricted websites. You're also more likely to get better Internet speeds if you can choose from a higher number of servers, and if some servers are geographically close to you (since the closer the server to your current location, the better the connection speed).
Still, keep in mind that you don't need a huge number of servers to connect to (like over 50 or 100) – just enough servers to offer you decent content variety. Plus, a "tamer" number of servers also means the pricing is more affordable.
2. The Types of VPN Protocols and Encryption
To properly secure your privacy online, it's best to stick with a VPN provider that offers powerful encryption standards (like AES) and reliable, safe VPN protocols like OpenVPN. Of course, it's better if the provider offers you access to multiple VPN protocols too.
A good VPN provider should also allow you to freely switch between VPN protocols, so that you have more control over your connections.
3. The Logging Policy
A VPN provider should offer a written guarantee that they don't keep any logs. While all VPN providers are forced to keep a small amount of customer data, they should guarantee that none of your online activity is recorded or logged.
Why? Because any logged data can be exploited by cybercriminals, the authorities, or even advertisers.
4. Subscription Prices
VPN providers generally offer subscriptions ranging somewhere between $5 and $10 per month. You shouldn't assume that the most expensive providers are the best, and should base your choice on service quality rather than cost.
That said, free VPN providers should be avoided for a number of reasons. Not only do they offer a restricted service that often has hidden charges, but they have also been known to secretly take advantage of their clients' Internet speeds and use an idling computer as an exit node, allowing unknown users to use your Internet without your knowledge.

5. The VPN Client Apps
Most VPN providers offer VPN apps for Windows, macOS, iOS, and Android. Some also offer apps for Amazon Fire TV, Android TV, Linux, and other devices.
In any case, you should always double check that the VPN provider you want to use offers compatible apps for your devices. In case your devices have no native VPN support (like an Xbox, for instance), check to see if the provider can help you set up the VPN on a router instead.
6. Connection Speeds
For most users, speed is more important than having a large number of servers. There's no point being able to access content from around the world if you can't stream it at a reasonable speed.
Ideally, you should choose a VPN provider with high-speed servers, unlimited bandwidth, and servers that are located near/in your country (not all of them, just a few).
7. P2P/Torrenting Support
If you're planning on downloading torrents, make sure the VPN provider allows this, and has servers in countries that do not prosecute or restrict such activities – like Romania, Switzerland, the Netherlands, or Spain.
8. The Number of Simultaneous Connections
To make the most out of your VPN, you're likely going to want to connect your computer, phone, and other devices simultaneously to it. Make sure that your VPN provider offers at least 3-5 simultaneous connections. Otherwise, you will have to keep signing in and out on different devices repeatedly.
9. The Country Where the VPN Provider Is Based
Many countries have data retention policies that allow government authorities to access logged user data. Make sure the VPN provider you're interested in is not based in such a country. As a general rule of thumb, countries like Gibraltar and Moldova are a safe bet.
It's also worth checking the country's general track record regarding spying and surveillance, to ensure none of your information can be requested by government agencies.
10. The Services and Features
It's best to choose a provider that offers additional benefits alongside the VPN service – like a Smart DNS, Proxy, a Killswitch, DNS Leak protection, and an Apps-Killer. These are all services worth having. However, if you're just looking for a basic service for a low price, these are not always essential to your purchasing decision.
11. The Customer Support
Ideally, you should choose a provider that offers 24/7 customer support. Live-chat and a social media presence (especially on Twitter) also make it easier for you to get in touch with the provider if you encounter any problems.
Reviews can also give you an idea regarding how long it takes a VPN provider's support team to respond to issues and solve them.
Looking for a Reliable VPN Provider? We've Got You Covered!
We here at CactusVPN offer a top-notch VPN service you can always count on. We provide unlimited bandwidth, cross-platform compatible VPN apps, 24/7 support, and a Killswitch that makes sure you're always safe online.
Plus, no matter what you want to do on the web, we've got a solution:
If you're adamant about protecting your privacy, you'll love our VPN's high-end AES encryption and the fact that we don't store any logs whatsoever.
If you only want to access geo-blocked content and stream it, our Smart DNS service can help you access over 300 worldwide geo-restricted websites.
In case you're just interested in file-sharing, you can just connect to one of our 10 high-speed VPN servers with P2P support (out of 30+).
And if you're just on a tight budget and only looking to bypass work/school firewalls, you'll be happy to know we offer very affordable pricing.
Oh, and you can also enjoy up to 5 simultaneous connections with our service on multiple devices.
Special Deal! Get CactusVPN for $3.5/mo!
And once you do become a CactusVPN customer, we'll still have your back with a 30-day money-back guarantee.
Which Kind of VPN Provider Services Are Suitable For Me?
It really depends on your specific needs and intentions. Still, we did some research and came up with 4 categories of people that can benefit from VPN services, and what anyone belonging to one of those categories should keep an eye out for:
Students/Employees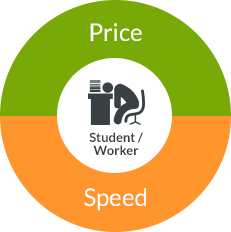 In this case, it's safe to assume you're interested in unblocking restricted websites and accessing blocked content on your school or company network.
If you'd like to keep costs down, you should choose a VPN with cheap or discounted subscriptions and a focus on great connection speeds instead of high security levels. However, if you plan on doing some online banking at school/work or accessing/torrenting sensitive school/work files, you should consider prioritizing encryption over speeds.
People With a "Whistleblower" Mindset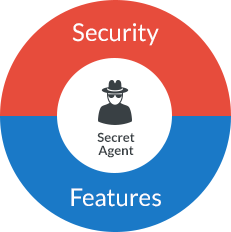 Whether you're an actual whistleblower or just someone living in a country where mass surveillance is the norm, you should focus on strong encryption protocols and privacy-oriented features and benefits like a Killswitch or a no-log policy.
Some privacy-oriented VPN providers might not be extremely budget-friendly, but can you really put a price on your privacy in this case?
People Who Download Files Regularly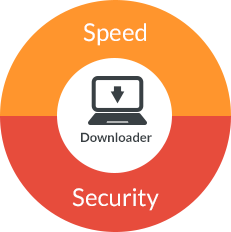 Regardless of whether you just want to download content that's freely available, or want to get your hands on torrents without ending up in legal trouble or having your IP exposed to the Swarm, you'll need a VPN service provider that offers high-speed connections, unlimited bandwidth, and supports torrent downloading (even if you're not interested in torrents – better safe than sorry).
People Who Just Want Entertainment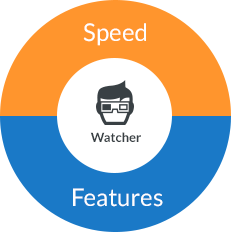 Want to watch your favorite movies and shows on Netflix outside the US? Interested in checking out the latest shows on BBC iPlayer? You'll need a VPN provider with servers in those countries – and any other country with geo-blocked content you want to access. Unlimited bandwidth and cross-platform compatible apps would help too.
Besides that, you should also consider subscribing to a VPN provider that offers a Smart DNS service too – as a backup if the VPN gets blocked or doesn't work.
Also, in this case, high levels of encryption shouldn't really be a huge focus – unless you really feel like it's necessary.
What Is a VPN Provider? The Bottom Line
A VPN provider is a third-party company you purchase VPN services from. The provider offers you access to VPN servers through a VPN client that normally comes in the form of cross-platform compatible apps.
When choosing a VPN provider, it's important to make sure they offer strong encryption, a no-log policy, relevant server locations, no bandwidth restrictions, and decent support – not just attractive pricing.