Change of Los Angeles VPN Server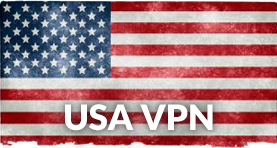 We declared January the month of VPN servers optimization. We have done that for our Netherlands servers and now is time for US servers.
Some of you could not use Google search properly while connected to our Los Angeles VPN Server. If you received a message like this then you had the same issue:

"We're sorry, but your computer or network may be sending automated queries. To protect our users, we can't process your request right now. See Google Help for more information."
Apparently, years ago, from the same data-center were some SPAM sending tentative and Google banned all servers from there. In most cases that was not a problem because either you did not need it during connection or you could just connect to another US VPN server from the list. That was the reason we changed the LA VPN server and we think you should know it as we like to keep our users informed.
As always, if you use our VPN software nothing changes, you just use the server like you did before. In case you have a manual connection, please do the following changes:
PPTP and L2TP connections
Go to the properties section of your Los Angeles VPN connection. Just change the existing IP address with the one you have received via email. Click save. This will switch you to the new server. That's all!
OpenVPN connections
Download updated config files for Windows and Mac OS X and replace the Los Angeles config files on your OpenVPN installation folder.
Try VPN for Free
Leave a Comment